Take Advantage Of Our Free Offers
sasha uritsky
Feb 23, 2018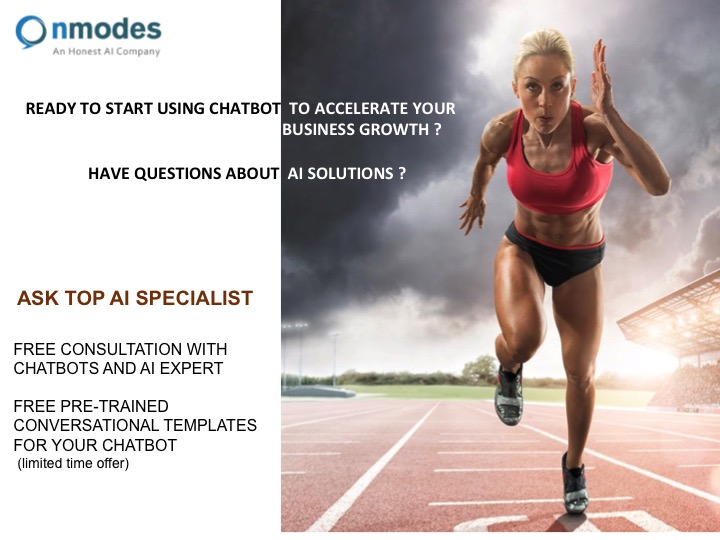 Interested in reading more? Check out our other blogs:
WHY ALL CONVERSATIONAL AI SOLUTIONS ARE CURRENTLY CUSTOM MADE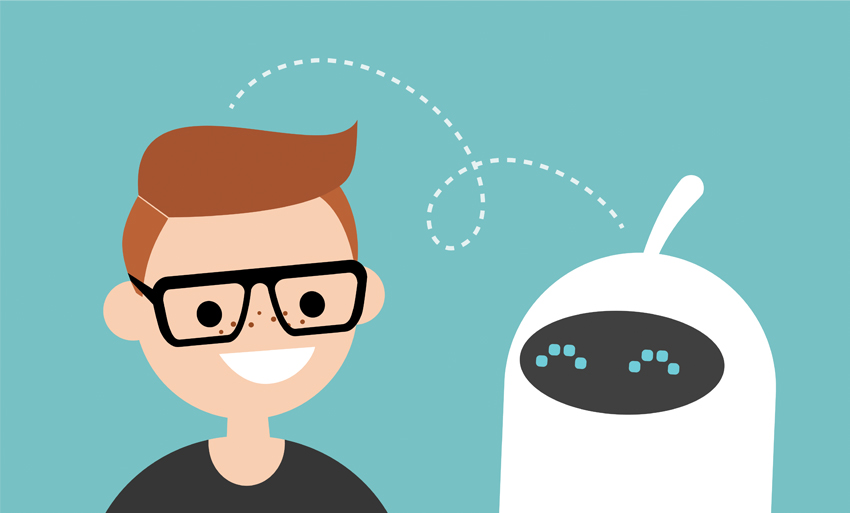 All quality conversational AI solutions such as chatbots, voice bots, virtual assistants are customized. The reason is because conversational AI solutions have a component called AI training that has to be individually tailored to the needs of each business. Currently AI industry does not have a suitable solution to automate this component.
There are, of course, easy-to-use, scalable products such as Chatfuel, ManyChat and others, but they do not provide sufficient quality and therefore do not add value to the professional sales or customer service process.
The next generation of conversational AI solutions will be scalable, while capable of delivering the level of quality required by businesses and professional organizations. nmodes is among a limited number of AI companies, with sufficient level of technological knowledge and deep enough understanding of underlying linguistic processes. working on delivering this kind of solution to the market as quickly as possible. In the meantime, customizable AI solutions, with personalized AI training component, is industry's best option.
READ MORE
3 Reasons Why Knowing Intent is Essential for Your Business
What is intent? It is the reason behind the sentences we say. Behind posts and messages, as they appear on social networks. For instance, the intent of the tweet 'I am going to buy a new car soon, my old car is entirely broken' is buying a new car. The intent of this one however ' Need to buy me a car, got things to do lol' could be anything from killing time by posting randomly to impressing friends, but not buying a car.
During the time when most customer activities online happened on search engines (e.g. Google) understanding of intent was predominantly the task of these search engines. So when I type 'typical menu of Chinese restaurant' and the search engine displays the list of local Chinese restaurants clearly in this case it did not understand my intent.
Nowadays, when an ever growing part of the consumer related activities is happening on social networks the task of understanding the customer intent becomes responsibility of a business.
Here are three reasons why this task is essential:
1. Marketing is personalized. Email blasts are a thing from the past. Today to stay completive your business should be able to target individually. And that means knowing what each of your potential customers needs in real time. The best way to know this is to understand customer intent. The numerous analytical and measurement tools available today exist only because until recently we didn't know how to capture customer intent properly.
2. Knowing intent allows efficient and timely service across your company's departments: those interested in the product belong to marketing department, purchase intent goes to sales, unhappy customers go to customer service, and so on.
3. Knowing intent offers long-term sustainability to your business because it reduces the noise. Unlike the previous generations, when the problem was a lack of information, today's problem is the abundance of information. Business can function efficiently and be sustainable only when a competent model of finding the right information is in place. Understanding of intent is the best model available
READ MORE